With Christmas fast approaching
I need to get busy on my "home-made" gifts for my kids,
since I like to try to make one for them every year
(you can
>CLICK HERE<
if you are curious to see last year's).
It looks like something that was meant for the craft sale
may make it as a gift for Violet.
Sometimes I find things at yard sales that are just too
inexpensive to pass by.
I have to snatch it up,
despite the fact that it might be dated
and ugly
and that my husband will hate it because
"hearts"
just isn't his thing.
Painting it to sell is always first choice,
so I base-coated it with Graphite Annie Sloane Chalk paint,
negating the need to sand it.
After painting a coat or two of flat white paint over the Graphite,
I added some fun coloring.
Violet likes butterflies,
so I found a stencil I had and...
stencilled them in,
thinking that perhaps,
if this trashcan didn't sell,
then she could have it for her room.
After it dried, I then painted the butterflies with some fun colors.
I priced it a little bit more than I normally would,
so if it sold,
I wouldn't mind so much letting it go.
I was painting this board at the same time as the trashcan
and my daughter saw it.



My painting
is an adaptation of one I saw
and thought looked fun: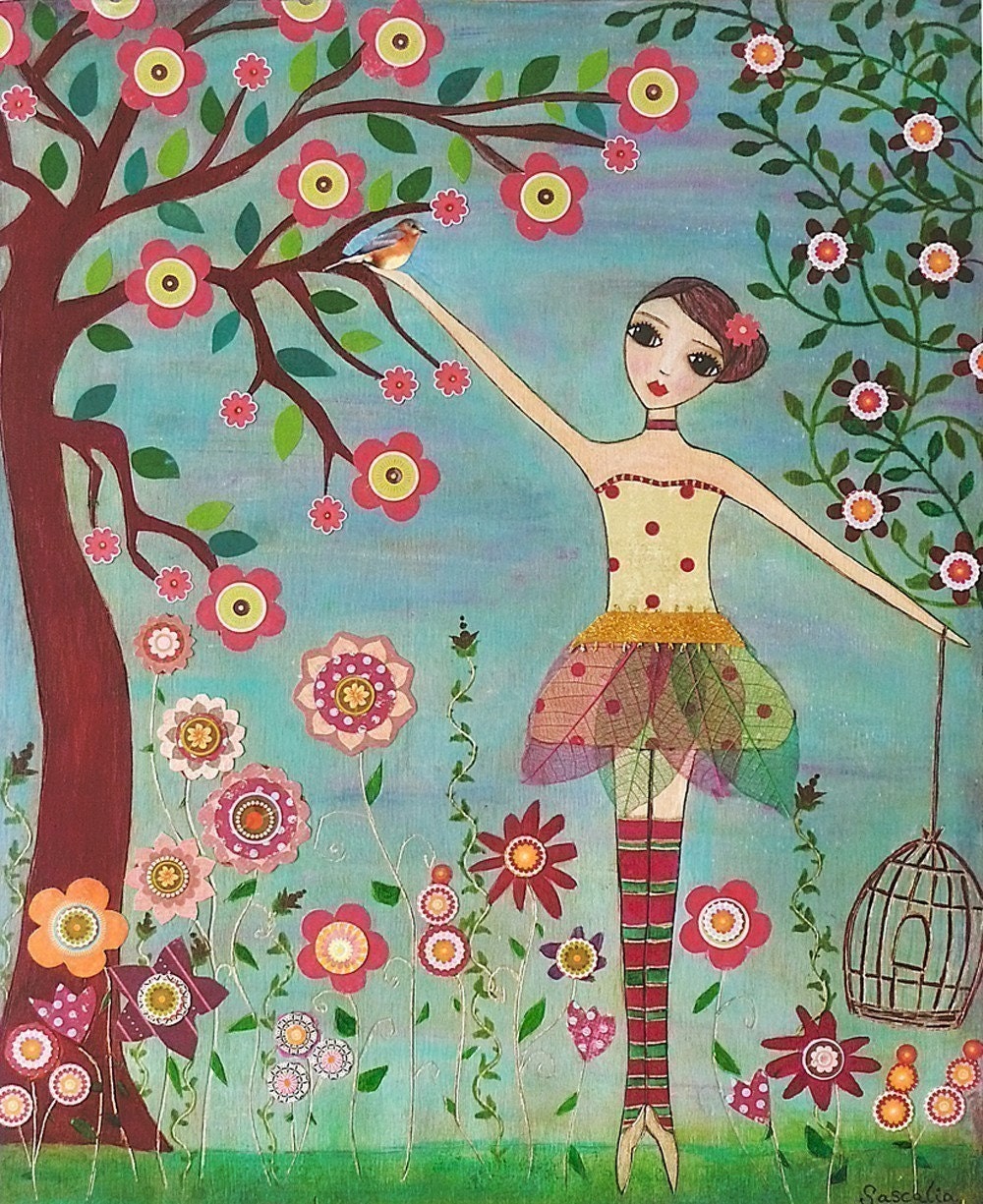 She begged me not to sell it;
she was taken by the little girl and the fun flowers.
But it will go well with the butterfly theme,
especially with the purple butterfly ornaments we found
to make a mobile out of...
I'm hoping I won't be up on Christmas Eve finishing this project.
Are you working on any home-made gifts this year?